Wholesale
Wholesale Inquiry Form
Let us take care of your wholesale vaping supply needs so you can focus on running your business.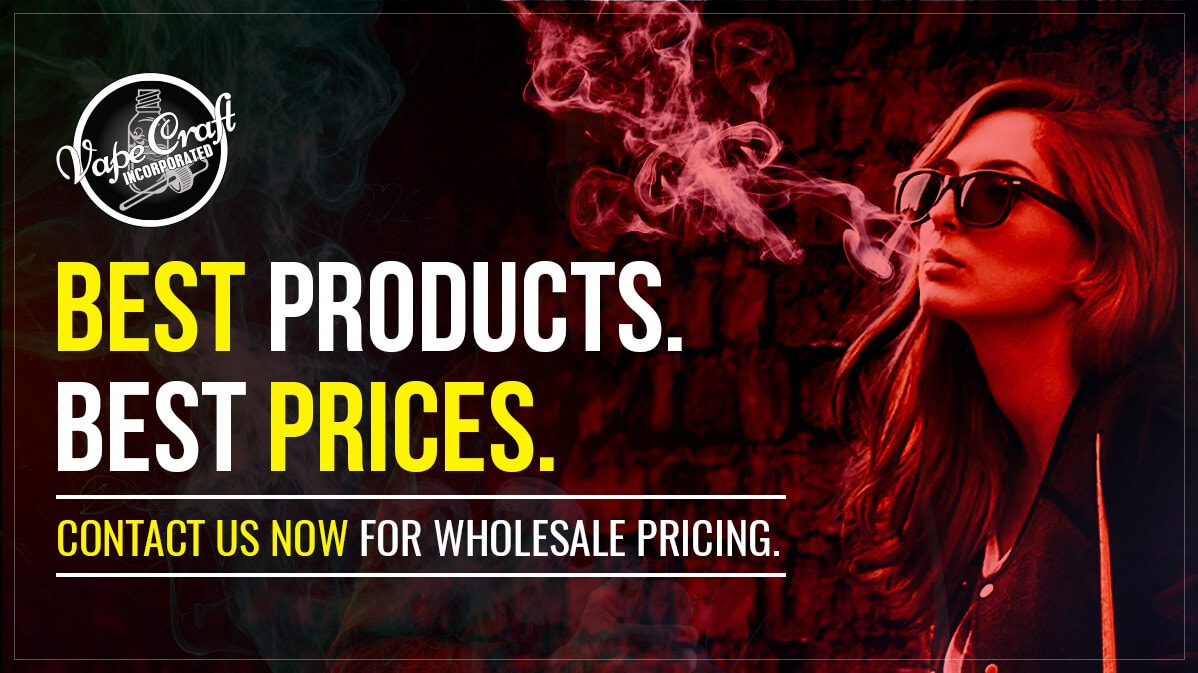 Email
wholesale@vapecraftinc.com
Phone
(760) 295-7484 ext. 2
Business Address
2322 La Mirada Dr.
Vista, Ca
92081
Your store needs our brands!
Vape Craft has a vape juice wholesale program in place which offers a variety of high quality craft e-liquids at price points that can suit any budget and needs of your store. We have 12 amazing lines of eliquid to choose from including but not limited to: Vape Craft, High Class Vape Co, The Classic Vape Line, Surfs Up, FJ's, Salty Beaches, Vapors Anonymous and Opulence Vapors. Many of these brands include the ultra popular vape juice lines such as High Class Bombshell E-liquids, The Classic Black Label Line and The Vapors Anonymous line that put us on the map and we have more Spinfuel Choice Awards than anyone else in the vapor industry.
Our original Vape Craft and Anonymous line were created with the connoisseur in mind and since then our expert mixologists have crafted several more lines that are now on vape shop shelves around the globe. Our mission is to offer delicious e-liquids at affordable prices to our end customer, which means as a shop owner we would like you to pass along the savings to your customers and for that reason our wholesale prices on bulk e juice are 40-50% below industry average.
---
Disclaimer: You must be over the age of 18 to buy and or use any Vape Craft inc. Product. Nicotine is a highly addictive substance derived from the tobacco plant. Our products do not treat, diagnose, or cure any disease, physical ailment, or condition. If you are allergic to nicotine or any combination of inhalants, if you are pregnant or breast-feeding, or if you have a heart-condition, diabetes, high blood pressure or asthma, consult your physician before using Vape Craft inc. nicotine products. Vape Craft inc. Electronic Cigarettes and electronic cigarette accessories are not approved by the FDA.CALIFORNIA PROPOSITION 65 Warning: This product contains nicotine, a chemical known to the state of California to cause birth defects or other reproductive harm.
---
© 2018 Vape Craft Inc. All Rights Reserved.